MSF has been working in Bihar since 2007. Our activities have seen a gradual transition to focus on people living with advanced HIV and life-threatening opportunistic infections at Guru Gobind Singh Hospital in Patna, Bihar. For the unversed, patients with advanced HIV have an extremely high mortality rate, with complex treatment needs covering nutrition, infection, mental health and psychosocial support. In 2019, MSF inaugurated its clinic in Bihar intending to reduce mortality among patients with advanced HIV by increasing their access to care against life-threatening infections.

It is important to note that there are still widespread misconceptions about how HIV is transmitted and what it means to live with it. People living with HIV often face the widely prevalent stigma associated with the disease. The absence of information and awareness combined with outdated beliefs add to the woes of patients.
The lack of social support: The dual battle of HIV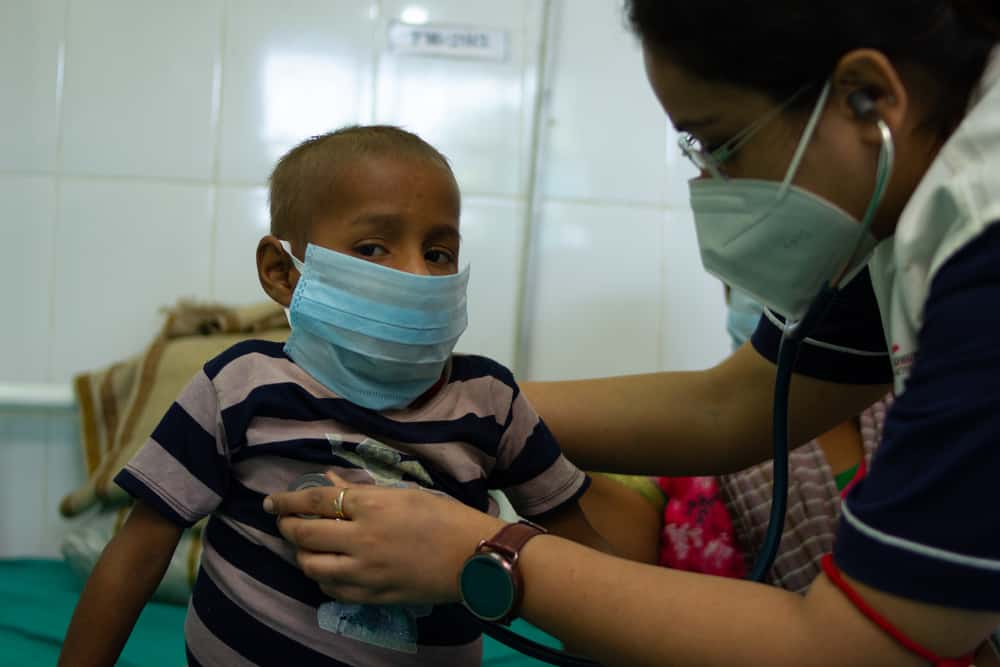 The stigma and shame associated with the disease impede patients' access to information, treatment and acceptance. The lack of social support at the community level and the limited availability of mental health services often exacerbate mental health problems for people living with HIV.
"Physical touch destigmatises an HIV-positive person."
Purnima talks about the challenges and solutions for people living with HIV. According to her, patients face anticipatory anxiety coupled with fear of being ostracised from the community.
"We see symptoms of social reclusiveness and withdrawal. Many of our patients report that they avoid social gatherings like attending marriage functions and showing overt signs of happiness," asserted Ms Jain. A sense of intense psychological distress, concentration issues and numbness loom large over their psyche.
The fear of being marginalised in one's own community precedes many others. The lack of social support also involuntarily leads to patients not adhering to a strict regimen of treatment, including adherence to doses. A multi-faceted approach is undertaken by the medical team at Garima Ki Kiran clinic to tackle these challenges.
Psychological support to battle life-threatening diseases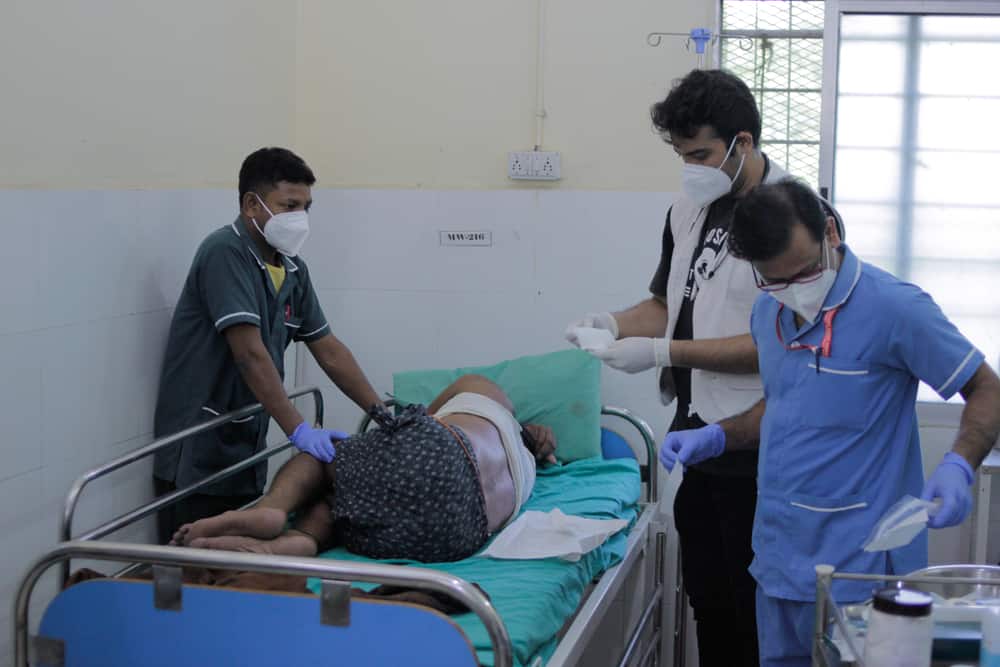 There are several examples where psychological care coupled with medical care helped the patient to recover faster and feel visibly better. At MSF Patna, patients admitted are of advanced HIV condition with multiple opportunistic infections like tuberculosis, cryptococcal meningitis, and complications in critical organs. Sadly, this along with mental health concerns of fear of death, or not wanting to live, feeling hopeless and helpless about the present and their future, are manifested as being uncooperative with the staff, not wanting to eat or take medicines, and seeking discharge against the medical advice.
In these situations, conjoint sessions facilitated by medical doctors and mental health counsellors are conducted. The purpose of these sessions is to address the medical concerns, fill gaps in knowledge of the illness, assess psychosocial condition, and help in establishing realistic expectations from the treatment.
These sessions are conducted multiple times during the patient's admission to the facility. Along with these, support group sessions enabling peer support, helps patients feel validated through sharing distressing experience and learning from one another on how they overcame challenges. These services when delivered in totality and person-centred approach, facilitates patient recovery.
One of the most important things to ensure that the patients feel comfortable opening up about their feelings is to ensure a therapeutic alliance in which they do not feel forced or coerced to talk about their feelings. The verbal and non-verbal language represented by the counsellor in combination with the soft skills does most of the work in ensuring that the patients feel comfortable sharing their inner feelings.
The path to shedding stigma around HIV
Dr Debasish Chowdhury, the Health Promotion Manager, lists the top priorities – as respecting the individual's agency, conducting outreach programs which include giving the individual full information, maintaining a gender-sensitive approach and acknowledging the desire of the patients and attendants.
"Sharing positive stories of other patients during group therapy helps them and gives them a space to not only voice their dilemmas but also share their thoughts and stories. It is encouragement, hope and solace that drives the conversations, and eventually their lives."
Ms Purnima adds that all their patients are special as they symbolise resilience, hope and conviction for a better life. "Because of their resilience and determination, they often become an inspiration for many of the staff members as well", she signs off with a twinkle in her eyes.