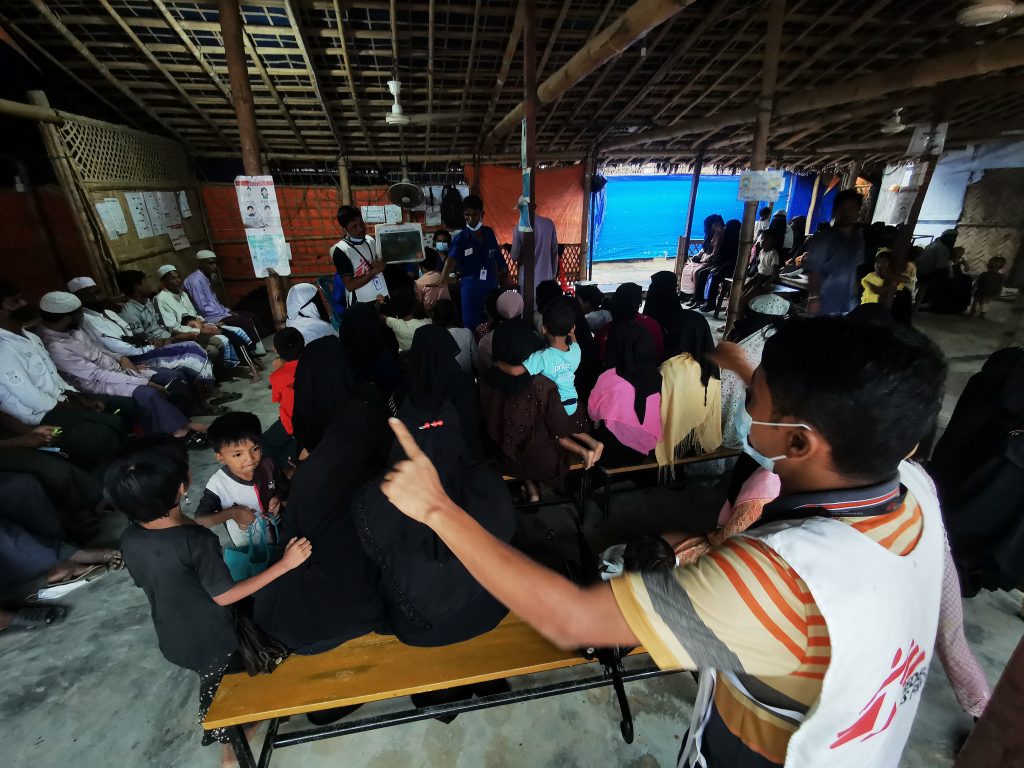 Nearly 40 percent of people in the Rohingya refugee camps in Bangladesh have scabies according to the results of a prevalence survey conducted by the health sector in May. In some camps this figure is as high as 70 percent. This reflects what Médecins Sans Frontières (MSF) has seen in our clinics where we've conducted over 200,000 consultations for scabies since March last year.  
It is unfathomable that a scabies outbreak should have been allowed to go on for this long, causing pain, suffering and indignity to so many. These are people who were forced from their homes by persecution and violence. They live in camps behind fences. They have no legal status and no right to work. They have no choice but to depend entirely on humanitarian aid. Yet repeated funding cuts have reduced again and again the assistance available to them.  
These figures show the consequences. We strongly call on the health sector, donors and all other actors who can help make this happen, to develop and implement a comprehensive, multi-pronged response that finally addresses both the treatment and prevention of scabies on a large scale, and the appalling water and sanitation conditions that have allowed this outbreak to grow out of control.  
                                                                                                Karsten Noko, MSF Head of Programmes in Bangladesh