We realise that survival goes beyond treating visible injuries. For people who have lived through humanitarian crises, psychological wounds often remain hidden even after proper treatment.
For more than two decades, MSF professionals have been there to listen and provide support, with our staff providing over 380,000 individual mental health consultations in 2021.
But MSF's work is a drop in the ocean. On World Mental Health Day, our efforts continue to help people develop coping strategies so that the traumatic experiences do not come to define their lives.
In Kashmir valley, better mental health is sought. Community outreach is reducing stigma and increasing care seeking behaviour.
Every week from Monday to Friday, 30 year-old Mudasir Lone in Sopore, Kashmir, spends eight hours daily interacting with locals and talking to them about mental health. He is part of the Médecins Sans Frontières (MSF) / Doctors Without Borders team that works towards creating awareness about the issue and the availability of mental health services in the valley. Lone has been working with MSF as a Community Mental Health Worker (CMHW) since March 2021.
But the journey has not been easy for him. Years of conflict in Kashmir have taken a toll on people's mental health. It has made Lone's work challenging: his patient interactions are extremely intense and extremely personal. According to a survey conducted by MSF in 2015, nearly 1.8 million adults (45% of the adult population) in Kashmir show symptoms of significant mental distress (psychological trauma, anxiety-related symptoms, mood-related symptoms, sexual and gender-based violence, and substance abuse).
This is compounded by the stigma associated with addressing poor mental health, participants in the MSFs survey also reported taking the affected individual to a spiritual healer, or less commonly a traditional healer. This can delay patients from receiving the vital mental health care they need.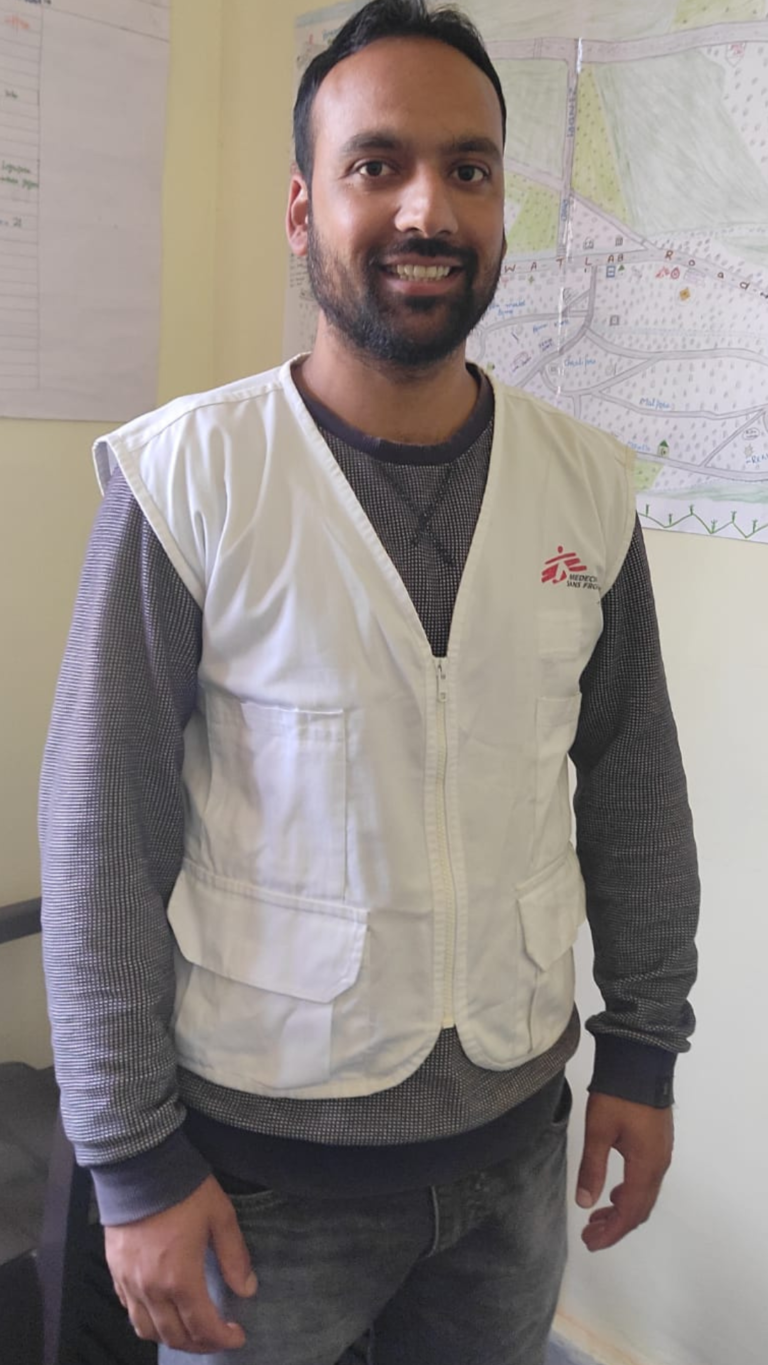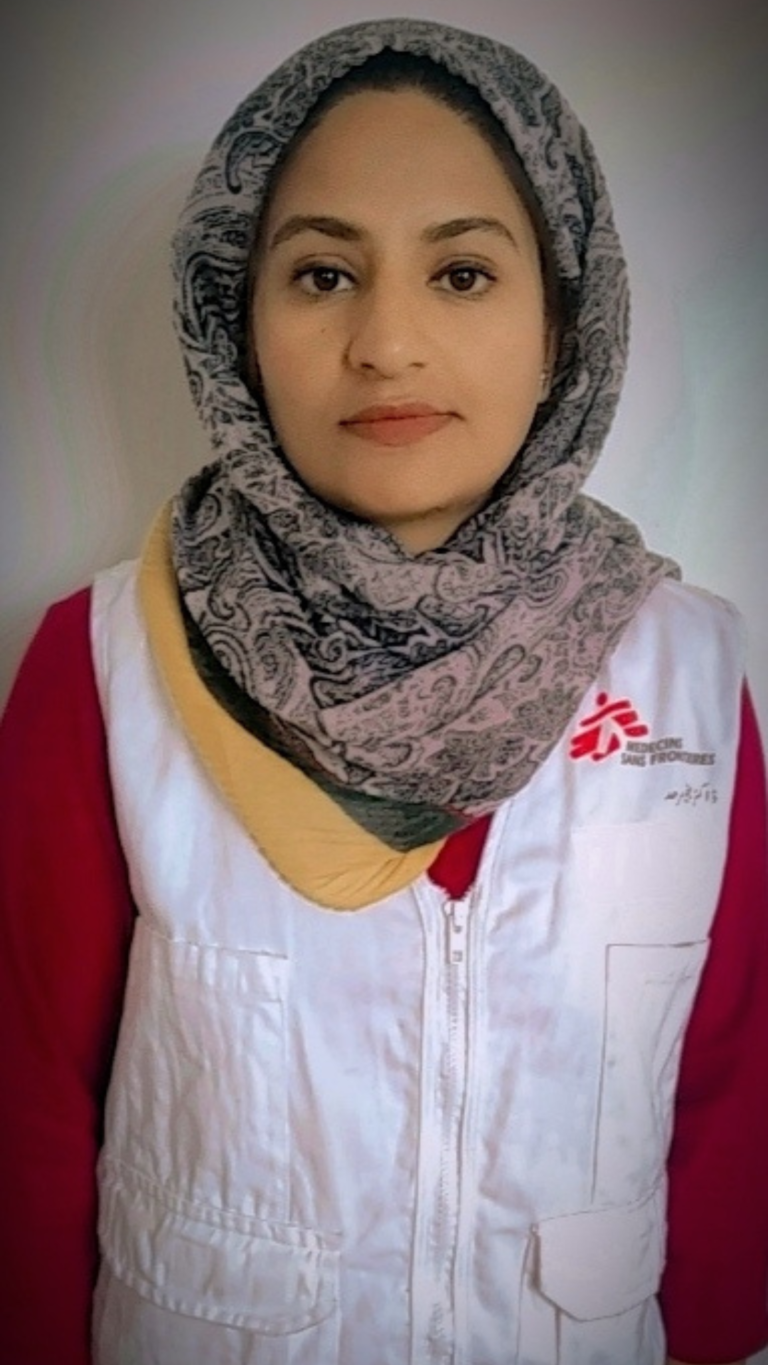 Mumbai: Addressing Tuberculosis Stigma
The accompanying social stigma of Tuberculosis unduly impacts a person's mental health. Our participants document their journey of societal ignorance and self-endurance through our Hamari Awaaz project.
The 'Hamari Awaaz' project is the result of photos taken by nine women with multi-drug resistant(MDR) tuberculosis (TB) who participated in a foundational Photovoice study by Médecins Sans Frontières/Doctors Without Borders at its TB clinic in Mumbai, India.
It includes a display of patients' photographs on stigma as they experienced it in their daily lives.
Counselling: Putting TB patients at the centre of care
Tuberculosis is much more than a disease as the treatment makes it difficult for a patient to lead a normal life. Counsellors at MSF clinic in Mumbai focus on not just patients' treatment but every aspect of their lives.
Our team educate patients and their families about tuberculosis, infection control, precautions and side-effects of medicines along with the medical treatment. Why is it such an important aspect of TB treatment?
Watch the video to know more.
Delhi: Getting inspired by a patient
As human beings, we all have different ways of coping with mental health issues. Our chosen medium often becomes not only our pillar of strength but somebody else's tower of inspiration as well. Therapists and counselors often touch and heal several lives throughout their careers. However, there may also come a time when a patient's gesture becomes an inspiration for the professional. Indu Matiyani, a Counselor at Umeed Ki Kiran Clinic recounts a story of such inspiration.
Umeed Ki Kiran is a community-based clinic providing free, confidential, and comprehensive medical and psychosocial care to survivors of Sexual and Gender-Based Violence (SGBV).
Kashmir: The importance of seeking help
Why should we talk about mental health? Why is reaching out important? Why is a helping hand, a shoulder to lean on, an empathetic ear necessary? Because, we were never meant to do this alone. Just like Shareefa* from North Kashmir. Read her story of dealing with conversion disorder.
*As narrated by a MSF clinical psychologist treating Shareefa. Some names and identifying details have been changed to protect the privacy of individuals.
Kashmir: Addressing the mental health needs
MSF has been providing free, high-quality counselling to people affected in Kashmir since 2001. Currently, our teams provide counselling services at hospitals in four districts — Baramulla, Bandipora, Pulwama and Srinagar.
To combat the stigma associated with mental illness, MSF teams also raise awareness on the importance of mental health and the need for availability of mental health services in the valley.
MSF teams are continuing to provide care to patients, mainly through remote support.
Bihar: "Physical touch destigmatises an HIV-positive person."
MSF has been working in Bihar since 2007. Our activities have seen a gradual transition to focus on people living with advanced HIV and life-threatening opportunistic infections at Guru Gobind Singh Hospital in Patna, Bihar. For the unversed, patients with advanced HIV have an extremely high mortality rate, with complex treatment needs covering nutrition, infection, mental health and psychosocial support. In 2019, MSF inaugurated its clinic in Bihar intending to reduce mortality among patients with advanced HIV by increasing their access to care against life-threatening infections.
Dr Purnima talks about the challenges and solutions for people living with HIV. According to her, patients face anticipatory anxiety coupled with fear of being ostracised from the community.
"We see symptoms of social reclusiveness and withdrawal. Many of our patients report that they avoid social gatherings like attending marriage functions and showing overt signs of happiness," asserted Dr Jain. A sense of intense psychological distress, concentration issues and numbness loom large over their psyche.
Dr Debasish Chowdhury, the Health Promotion Manager, lists the top priorities – as respecting the individual's agency, conducting outreach programs which include giving the individual full information, maintaining a gender-sensitive approach and acknowledging the desire of the patients and attendants.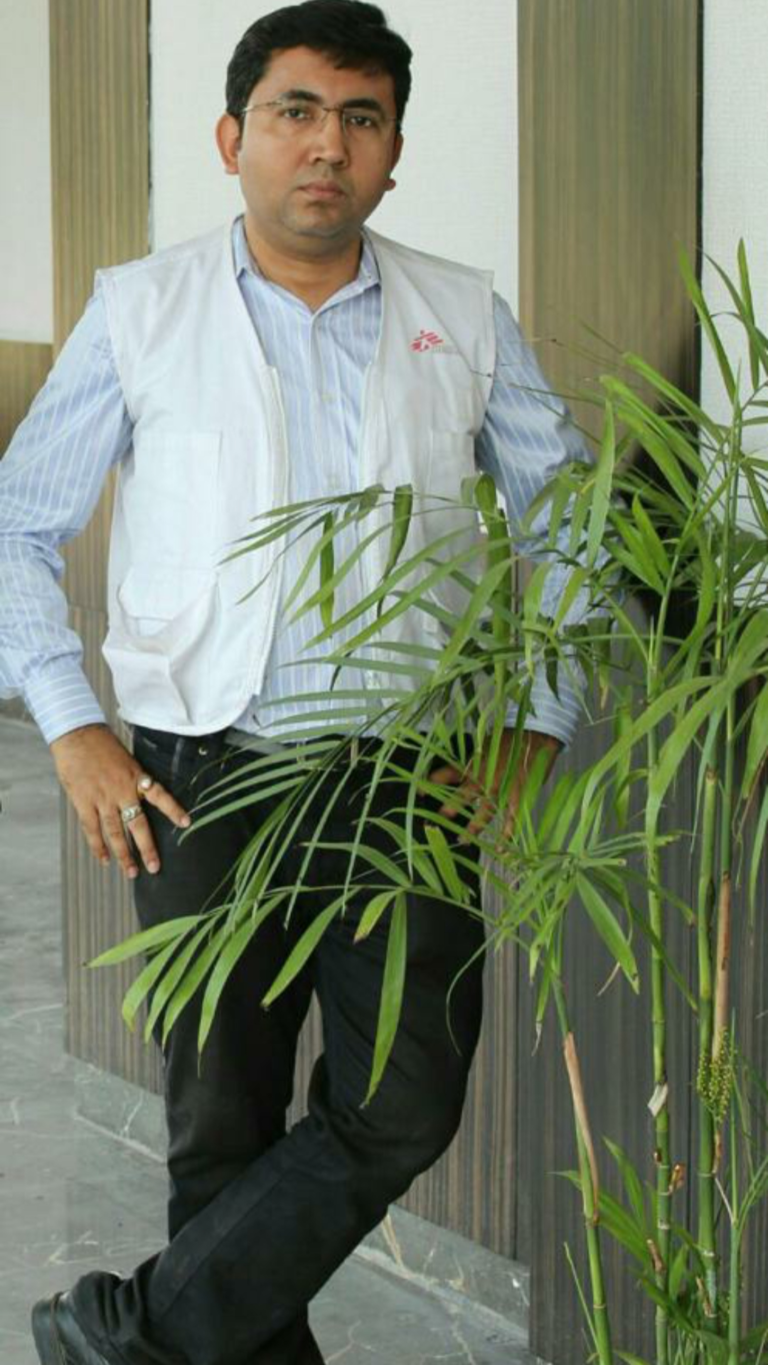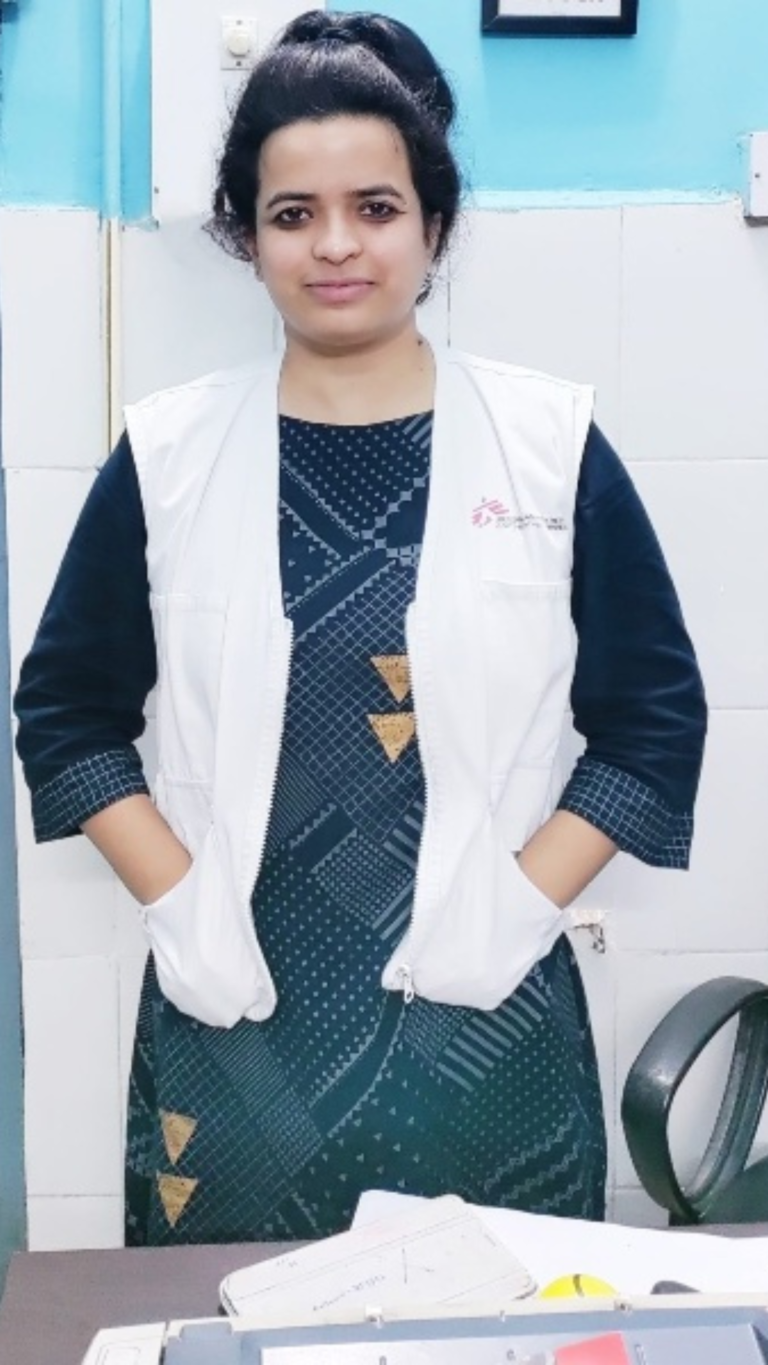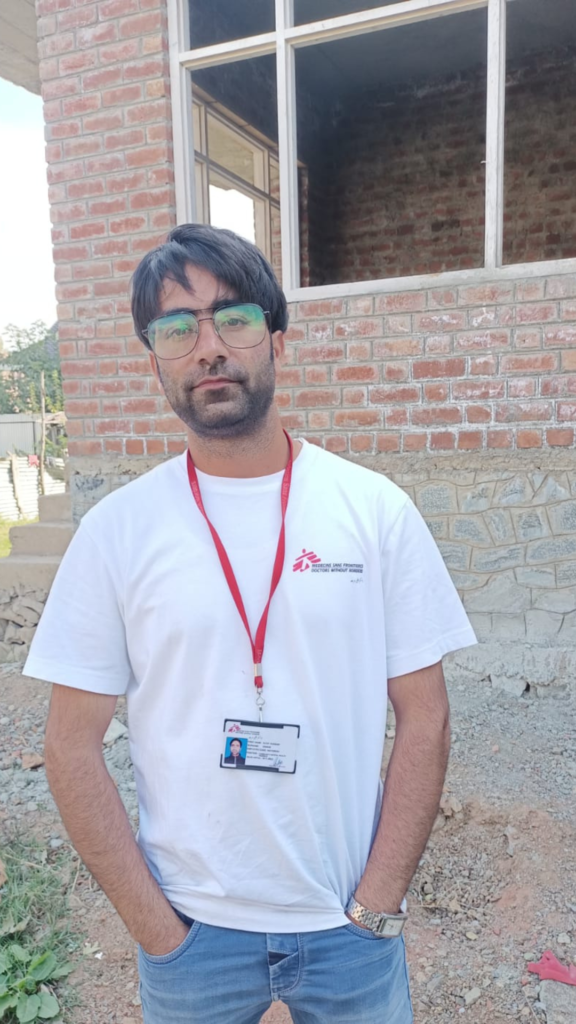 Kashmir: A day in the life of Community Mental Health Worker
Altaf Hussain is a Community Mental Health Care Worker (CMHW) with MSF in the Sopore district of Kashmir. He has been working with MSF since November 2020. Being a part of the community, he has helped us understand how MSF counsellors and mental health workers are slowly trying to reduce the stigma associated with mental health conditions in Kashmir. 
Ayesha* belonged to a poor family in Kashmir and was studying in 11th grade. Due to poor financial conditions at home that were triggered by the loss of her father's job (a driver) and the subsequent lockdown due to COVID -19, she was unable to continue her studies and dropped out the school. This severely affected her mental health as she was a bright student and really liked studying. 
Gradually, when the government slowly lifted the COVID-19 restrictions, the financial situation of her family also improved. However, Ayesha* was still struggling to regain her interest in studying. One of her close friends approached Altaf and asked him if counselling would be beneficial for Ayesha's* mental health. Altaf motivated her to bring Ayesha* to the counselling sessions at MSF and also spoke to her parents to understand more about her woes. With every passing session, she seemed to get better and soon restarted her studies.  
 Ayesha's* story is one of the many stories of hope that Altaf recalls and has lived through. 
 "Main yeh nahin keh raha hoon ki hamaari (MSF) wajah se sab theek ho gaya hai, magar pehle humein logon ko counselling ke lie bulaane jaana padta tha, abb log khud call karke, appointment lete hain. Yeh kaafi bada badlaav hai and mujhe isse kaafi khushi hoti hai.," he signs off with a hopeful smile.
Bangladesh:  Rohingya crisis five years on
For several decades, #Rohingya people in Myanmar have been subjected to increasingly severe systematic human rights violations. These include the denial of citizenship and movement restrictions, limited access to education and healthcare, barriers to marriage, having children, and freedom to practice their religion.
Myanmar security forces completely or partially destroyed nearly 400 Rohingya villages in August 2017, killing, injuring, and sexually assaulting thousands of Rohingya. This violence prompted a 700,000-refugee exodus from Myanmar to Bangladesh. Human rights organisations have well documented long-standing systematic human rights violations, including the nature and scale of violence against the Rohingya.
Medecins Sans Frontieres/Doctors Without Borders has documented the struggle and the perseverance of the Rohingya population since 2017, including healthcare in camps, the underlying living conditions, and mental health needs and challenges. Five years on, MSF spoke with five Rohingya people living in refugee camps in Cox's Bazar, Bangladesh, to understand how they see their lives five years since being forcibly displaced from Myanmar.
The stories shared by the patients cover three generations, and they are all current or former patients of MSF.
*Patient's name has been changed to protect her identity and confidentiality.

 



MSF has been providing free, high-quality counselling to people affected in the valley since 2001. Currently, our teams provide counselling services at hospitals in five districts: Baramulla, Shopian, Pulwama, Srinagar and Sopore. To combat the stigma associated with mental illness, MSF teams also raise awareness on the importance of mental health and the need for the availability of mental health services in the
valley.
In 2021, we continued to provide counselling services through four district hospitals and primary healthcare centres in the Kashmir division, and added coverage for a fifth as we expanded our program in Sopore. Additionally, we provided phone counselling services due to movement restrictions associated with the COVID-19 pandemic and expanded this remote service by offering both individual and group sessions through online video calls.