Ankur Paliwal
Ankur Paliwal is an independent journalist who writes about science, inequity, and his LGBTQIA+ community. He has reported from India, Ethiopia, Kenya, Tanzania, Ghana, Germany and the United States for various Indian and international media outlets. He currently lives in New Delhi.
His experience with MSF fellowship
MSF's fellowship provided me with the resources I needed to gain a deeper understanding of the gaps in the diagnosis of Tuberculosis in India. With the help of this fellowship, I could spend enough time with the patients, care providers, researchers, and doctors to form an understanding about why so many patients continue to fall through the cracks in the public health system and develop drug-resistant TB.
In India's Fight Against Tuberculosis, Diagnostics Remains Poorly Understood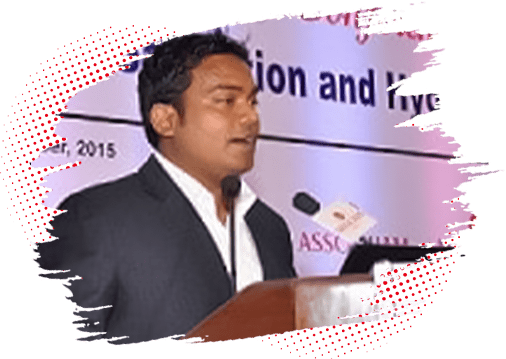 Pradeep Surin
Pradeep Surin has more than 15 years of experience in active journalism and has been associated with CNN-IBN, News-X and Dainik Bhaskar to name a few. During his stint in media, he got many opportunities to conduct debates and chat shows on health for All India Radio and was regularly invited as a guest speaker for NDTV, Doordarshan, Lok Sabha TV and Rajya Sabha TV. He was a facilitator for UNICEF in training journalists in Public Health reporting and was a lead mentor with the Thomson Reuters Foundation in drafting 'Critical Appraisal Skills' course for health journalists. He is a guest faculty member at the Indian Institute of Mass Communication, New Delhi and has been awarded with several fellowships across the globe, including those by the World Health Organization and Johns Hopkins University.
His experience with MSF fellowship
In my opinion, MSF Media Fellowship was one of the most wonderful experiences I have had. The process of selection was very smooth and throughout the fellowship, there was complete journalistic freedom. The team at MSF was very prompt in terms of facilitating information on specific subjects. Tuberculosis is my favourite subject in terms of research and that is why I decided to report on it for the fellowship. I don't think except MSF there is any other organization which would help a journalist understand ground realities in India with such clarity.