Lebanon: "I needed to make myself useful to overcome the panic"
October 10, 2020
MSF psychologist Sara Tannouri looks back at the blast that devastated her home city of Beirut, Lebanon two months ago and its impact on people's mental wellbeing, including her own.   4 August 2020 at 6.08 pm. I was just about to...
Read more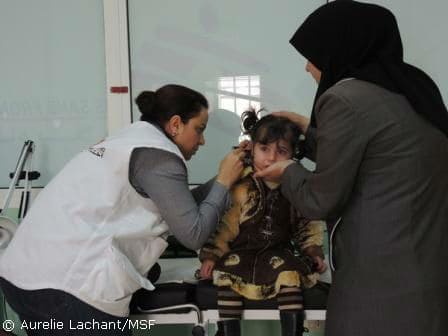 Lebanon: Abundant Medical Needs Among Syrian Refugees And Victims Of Local Conflict
June 4, 2013
More than 10,600 Syrian families who have fled their country have taken refuge in Tripoli, Lebanon's second-largest city, located approximately 30 kilometers[about 19 miles] from the Syrian border. Its population includes 500,000 Lebanese citizens, Palestinian refugees living in the Baddawi...
Read more