Médecins Sans Frontières/Doctors Without Borders (MSF) will close its sexual violence treatment centre in Delhi at the end of November. The Umeed ki Kiran (Ray of Hope) clinic has been providing survivors of sexual and gender-based violence (SGBV) with integrated medical and psychological care since 2015. The closure follows an extensive review of MSF's humanitarian responses globally and a process of financial reprioritization.
It was a very difficult decision. We've been able to make a positive difference to the lives of more than 3506 survivors in the Delhi area, by supporting their healing and recovery as best as possible. We have also raised awareness about the fact that sexual violence is a public health issue and the importance of immediate medical and psychological care for survivors.
Sexual violence remains one of the most devastating forms of violence, mainly affecting women and girls. Global research has shown that sexual violence and intimate partner violence is widespread. As such, MSF will continue to work together with other stakeholders to advocate for improved access to care for survivors of sexual violence in India. This involves addressing legal and medical barriers to care for survivors, improving models of care including for marginalized and vulnerable groups, and incorporating SGBV care into curriculums and trainings for medical practitioners.
MSF's other projects in India include the provision of comprehensive care to people living with advanced HIV in Bihar, essential healthcare in remote areas of Chhattisgarh, medical care for drug-resistant tuberculosis in Maharashtra, specialist care for HIV, TB, Hepatitis in Manipur, and mental health services in Jammu and Kashmir
Since November 2015, MSF is providing integrated medical and psychological care to survivors of sexual and gender-based violence (SGBV) through a community-based clinic in Jahangirpuri, northwest Delhi. In 2020, the project decided to expand further with a more people-centric approach, which lead to the opening of a simplified community clinic within the target area.
MSF provides survivor-centered, non-stigmatizing and confidential SGBV care, 24/7 and free of charge, across all age groups and genders, focusing its efforts, since 2021, towards high risk groups, such as Trans-gender and female sex workers. Based on needs of the survivor, we offer quality treatment including wound care, prophylaxis, diagnosis and treatment of sexually transmitted diseases, post-exposure prophylaxis for HIV, emergency contraception and access to termination of pregnancy services, vaccination and psychosocial support.
We also offer short-term shelter for women and child survivors and facilitate referrals to tertiary care, social welfare and legal services.
Our community health workers engage with the community in Jahangirpuri to raise awareness of the health consequences of SGBV and facilitate access to quality medical care. Our model of care based on international evidence, experience and learnings from the community.
Sexual and gender-based violence (SGBV) is a medical emergency. Survivors of SGBV require immediate medical care in order to limit some of the serious consequences to their health, such as unwanted pregnancy and sexually transmitted infections. Violence can also affect the mental health of survivors, and lead to anxiety, depression and post-traumatic stress disorder.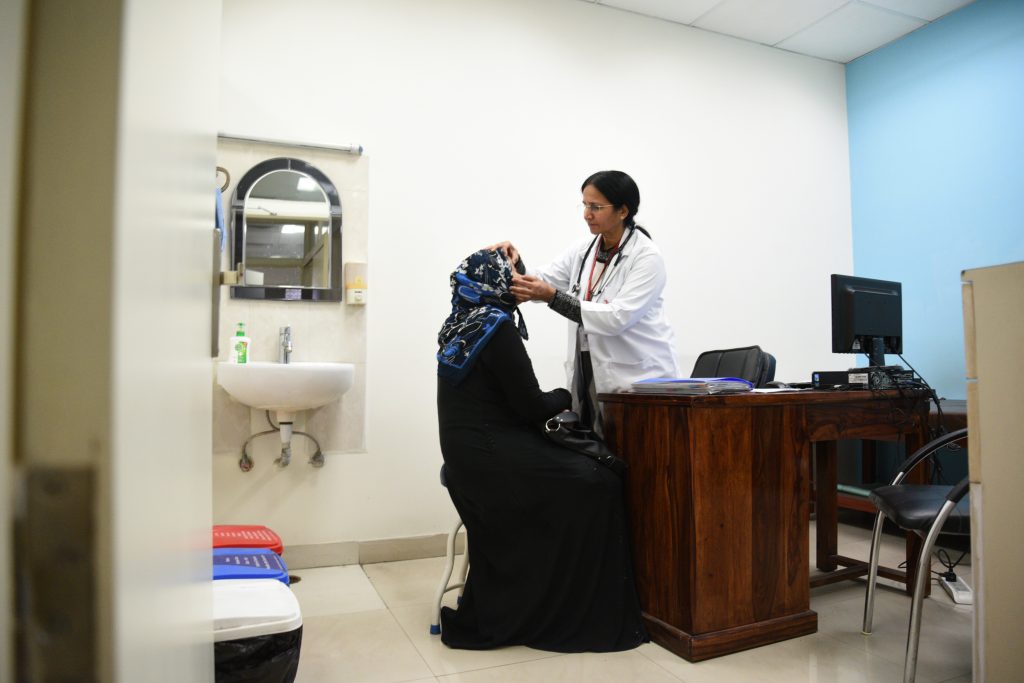 This year saw the project emphasizing its efforts to reach out to high-risk groups such as transgender and female sex workers. We also stepped up our SGBV Comms and Advocacy significantly, notably by holding a Medical Symposium in Manipal with key stakeholders, and experts in their domain, with national notoriety so we can advocate for our patients' best interests at a higher level.
Our Helpline No. – 1 800 102 1075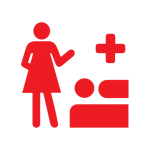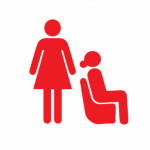 Individual mental health sessions conducted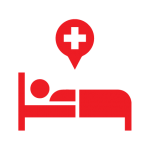 patients from high risk groups

people reached with health promotion activities