Haiti: MSF mobile clinics in Port-au-Prince treat people stranded by violence
May 10, 2023
Diana Manilla (MSF Project Coordinator) briefs the team before starting the mobile clinic activities at the MSF office. ©Alexandre Marcou Vulnerable people in Haiti's capital of Port-au-Prince are caught in a spiral of ongoing violence and insecurity, living under the...
Read more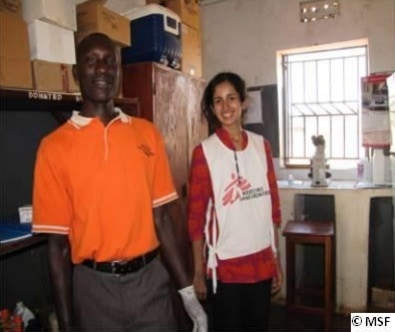 From the eyes of a first missioner – Pratibha Seshadri
March 1, 2012
In February 2011, my wildest dreams came true. I had been selected as an infectious disease physician for Médecins Sans Frontières (MSF) and had been posted to Uganda, East Africa. Having always wanted to work in Africa, I jumped at...
Read more