MSF implements a pilot project in Meerut in collaboration with the National Health Mission (NHM), Uttar Pradesh. The project aims to demonstrate the effectiveness of decentralised and simplified hepatitis C treatment and care by providing free testing, treatment, health education and counselling services to patients at a district-level hospital. 
Through this collaboration, MSF shares best practices and advocates the replication of this model in western Uttar Pradesh and to other high-prevalence areas later.
Hepatitis C is a liver disease caused by the hepatitis C virus (HCV). A bloodborne virus, hepatitis C is most commonly transmitted through unsafe injection practices, reuse or inadequate sterilisation of medical equipment, and the transfusion of unscreened blood and blood products. If left untreated, hepatitis C can lead to potentially fatal conditions such as liver failure and liver cancer.
There is a very high prevalence of hepatitis C in western Uttar Pradesh, believed to be largely due to unsafe medical practices by informal and formal care providers. With no public health programme till date, testing and treatment is a huge challenge in Uttar Pradesh. While testing and treatment services are available in the private sector, there are major barriers to access due to lack of awareness, financial constraints and geographical distances.
Since 2017, MSF has supported the Ministry of Health in Meerut, Uttar Pradesh (UP) to develop an effective, decentralized and simplified program to diagnose and treat hepatitis C infections. Since the initiation of the project over 10,000 people have been tested for hepatitis C, 3,675 patients initiated on treatment, 3,314 finished treatment and over 3,164 were cured. This programme was handed over to MoH in 2019. 
Between August and December 2019, 433 community influencers and service providers (village heads, rural practitioners, barbers); 1,156 community-based health workers and 2,978 students were given basic training in raising awareness about prevention of hepatitis C in western UP.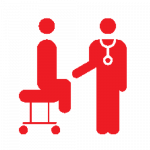 patients initiated on treatment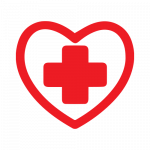 patients completed treatment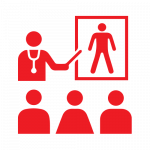 community health talks completed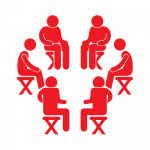 people attended health talks in community