In Madagascar, Médecins Sans Frontières (MSF) teams are witnessing an alarming rate of malnutrition in southeastern districts where families are dealing with a triple crisis of food insecurity, malaria, and extreme weather events.
Between January and April over 1,200 children under five years old suffering from severe acute malnutrition were admitted to MSF-supported treatment centres. Around 75% of these children also had malaria. Cyclone Freddy, which hit the country on 21 February, killed 17 people. It was the latest in a series of cyclones which have worsened health problems for many vulnerable communities. Freddy is likely to be recorded as the longest-lasting tropical cyclone in history.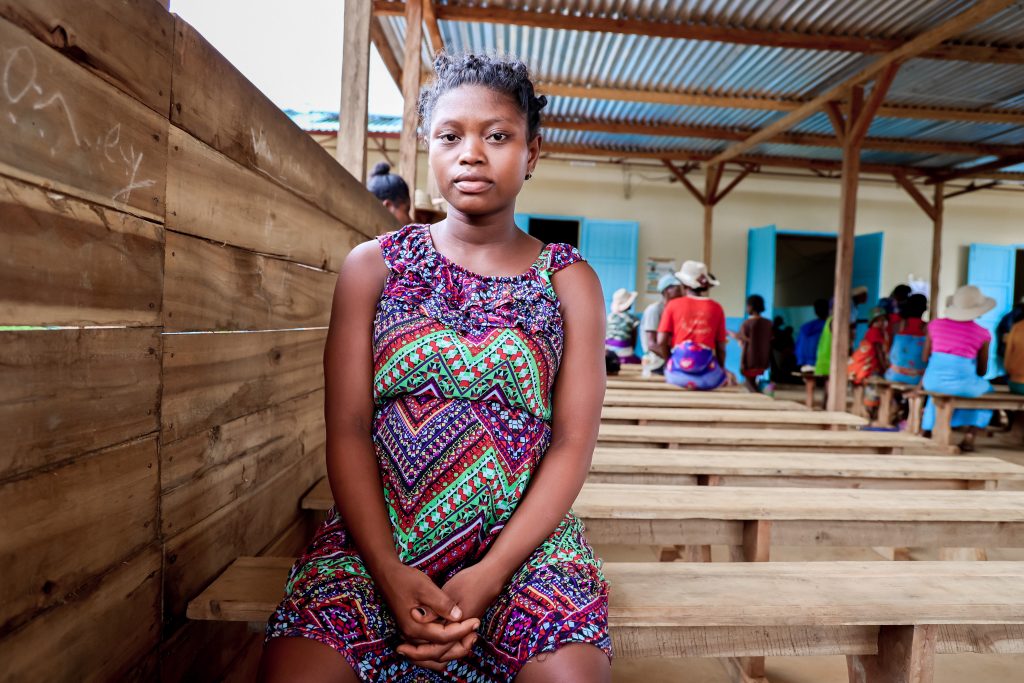 Life here got really bad. So many things were destroyed [by recent cyclones], there were many diseases as well. The hospital building was destroyed.
Joella and many others receiving care at MSF facilities described the devastating impact extreme weather events had on their ability to grow and harvest rice. Rice is the main food crop of Madagascar and vital to the economic security of the population, generating 41% of households' income throughout the country.
Another young mother, Genevia, explained how cyclones had completely ruined their rice crop: "our rice plantation was flooded, it was full of sand. The water level was increasing a lot." She arrived at the MSF-supported clinic with her twins who received treatment for malnutrition.
80% of crops in southeastern Madagascar were destroyed by cyclones in 2022. Preliminary assessments by the government and humanitarian organisations following Cyclone Freddy estimated that 148,000 people needed humanitarian assistance.
At MSF's medical project for pregnant and breastfeeding mothers, many women spoke of the arduous work that goes into cultivating and harvesting rice. They described the heart-breaking reality of that work going to waste when a cyclone or heavy rains arrive.
"I'm afraid to be weak," said mother-of-two Genevia, who fears that the lack of access to food will impact her ability to work long hours in the family's rice field.
Extreme weather has impacts beyond the destruction of crops. When roads and bridges are damaged by wind and rain, people in affected areas find it difficult to access healthcare. Madagascar has one of the least developed road networks globally. Many people arriving at MSF facilities have faced long dangerous roadways or flooded paths to get there. For some, the treacherous journeys stop them from seeking healthcare altogether. In response MSF teams have launched mobile clinics using boats, cars and motorbikes to ensure remote communities are able to safely access care.
With the impact of multiple cyclones on crops, food stocks are dwindling. The day before Cyclone Freddy hit Madagascar, MSF teams witnessed people in rural communities foraging for fruits and vegetables before the storm could destroy them.
In the southeastern district of Ikongo, an increasing number of parents are bringing malnourished children to the MSF-supported clinic in the town of Ifaneria.
People know that MSF is here to take care of malnourished kids under five. They are very motivated to bring their kids here.
Of the nearly 2,200 children screened for malnutrition in Ikongo during the first two weeks of April, 5% were suffering from severe acute
malnutrition.
In Nosy-Varika, one of the coastal areas worst hit by Cyclone Freddy, MSF and local health authorities increased malnutrition screening in response to worsening food security. Between February and March, admissions of children under the age of five with severe acute malnutrition
more than doubled.
Following the cyclone, MSF increased malnutrition activities, consultations and are intensifying support to communities by expanding medical coverage to new locations in even harder-to-reach areas.
Cyclone season and "lean" season (the period between harvests when food stocks are low) also coincide with malaria season. Malaria is a major health problem in Madagascar and one of the top five causes of mortality for the Malagasy population.
"Malaria is not the same today as it used to be," said Masy, an elderly woman in the waiting area of the MSF-supported clinic in Sahavato. The town is situated within the southeastern district of Nosy Varika. "Now, malaria is very severe. It used to only happen to kids... now malaria is happening to everyone."
Malaria increases in many parts of Madagascar during rainy season when there is often more stagnant water present – a breeding ground for mosquitos. During peak season, MSF teams in southeastern districts conduct test-and-trace activities for malaria. In some communes 90% of
children MSF are treating for acute malnutrition also test positive for malaria.
Heavy rains and flooding in Madagascar are predicated to increase, with climate scientists also warning of a likely rise in category 4-5 tropical cyclones. This will increase vulnerabilities for many, particularly the 80% of the population living in rural areas, and the 80% living at the poverty line in places like Nosy-Varika.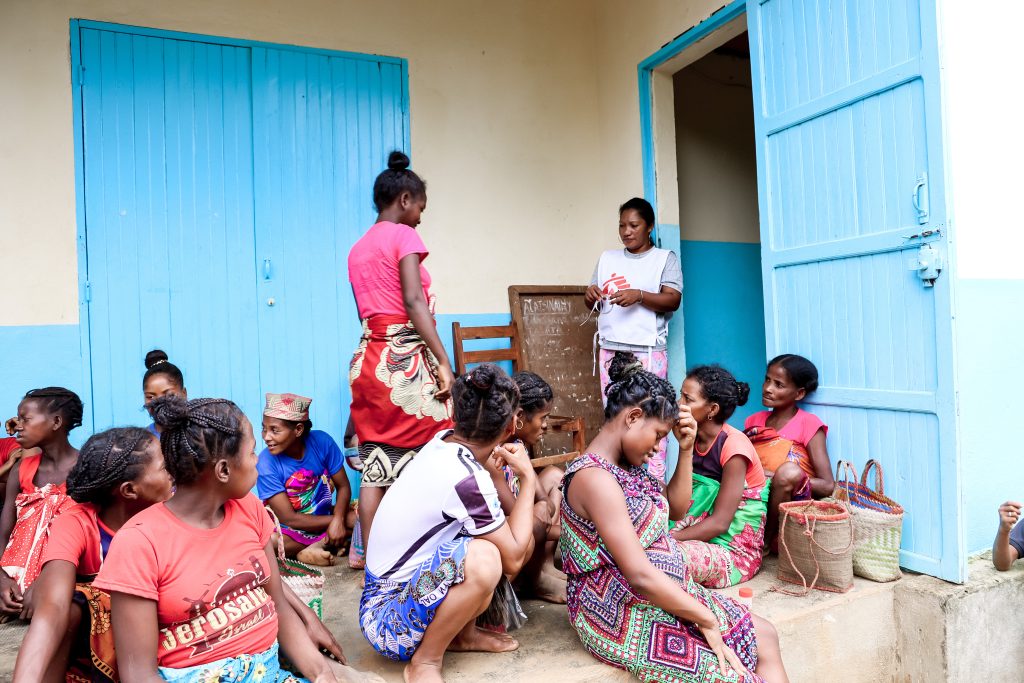 A quarter of children in this area are acutely malnourished. This catastrophic humanitarian crisis will continue through repeated climate shocks and long-term poverty if we don't see consistent political and collective action.