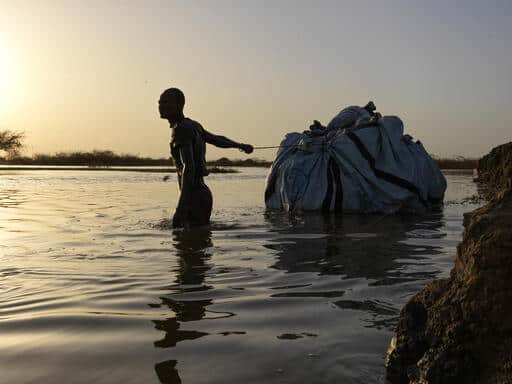 Catastrophic floods cause mass displacement and an escalating humanitarian crisis in South Sudan
December 21, 2022
A small makeshift raft made from plastic sheeting and filled with dry grass is drifting along the Nile River's current, on it sits an entire family of eight – the youngest just a baby. Where they will end up is...
Read more

South Sudan: "The only way to move around the hospital now is by boat"
October 25, 2019
MSF medical team leader Benedetta Capelli is just back from Pibor, in South Sudan, where rising floodwaters have engulfed MSF's hospital and much of the surrounding area. She describes what she saw on the ground. Our hospital in Pibor is on the outskirts...
Read more