Devastating 7,8 and 7,5 Richter magnitude earthquakes, that struck southeast Türkiye on 6 February, have left deep scars in people's minds and sow fear among the affected population. Over 51,000 people died, 210,000 buildings collapsed and 890,000 suffered heavy or moderate damages due to the earthquakes and their aftershocks. 
"The first days were dark ones. Indeed, our people were miserable and hungry. It was cold… The situation was wretched. No one knew what to do. Where are [their] family members, their neighbors, their sons and their daughters? No one knew," recalled Ali, muhtar – elected community leader – of the Sofular neighborhood, in Antakya, Hatay. 
We struggled to come back to ourselves, to our senses after the earthquakes. We still struggle actually, with the aftershocks. We cannot even stay in a room alone. We stay multiple people at once in a room to give support to one another. Everything collapsed, and people have also collapsed, financially and emotionally.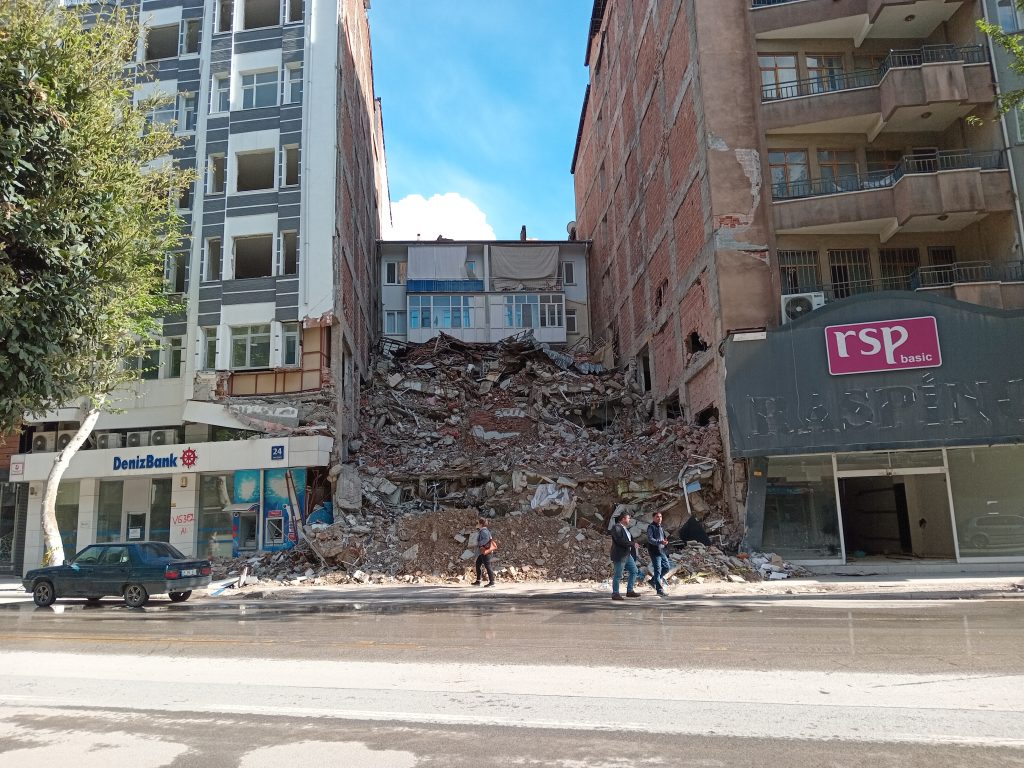 MSF-supported teams respon

ded

since day one

after the earthquakes

 
Birgül and Sevda are only two of around 9,1 million people directly affected by the earthquakes, out of which 5,2 million still require some form of humanitarian assistance. Although the initial phase of the response is over, there are still longer-term needs to be met, especially when it comes to mental health and psychosocial support, water and sanitation services, and the provision of hygiene and other non-food items: "School and education for kids, detergents, water for hygiene, additional bathrooms, and water tanks. This is what we need," said Muhammad, earthquake survivor and Hatay resident. 
 Since day one, Médecins Sans Frontières/Doctors Without Borders (MSF) supported Turkish civil society and non-governmental organizations (NGOs) in responding to the mental health and psychosocial support needs. In addition, and as of the end of April, MSF-supported NGOs have provided and installed 61 water tanks, 312 toilets, 160 showers, and delivered over 2.5 million cubic meters of potable water to the affected population. Furthermore, 96,6 tons of fruits and vegetables, 390,500 meals, 53,1 tons of firewood, 38,154 hygiene kits, 321 tents, 31 containers, and other materials were donated and distributed to the people in need. 
You've witnessed for yourself how tough it is for people to live, or how tough the struggle to survive is. With your psychological support, you helped people to hold on to life. You also brought hygiene materials to our people, which we needed a lot.
According to the latest data, three million people were forced to relocate from their homes, and the type of needs expressed in all affected areas are similar. Selahettin from Kumçatı village, in one of the hardest-hit provinces, Kahramanmaraş, explains: "Regarding food, we don't struggle too much, but there is a lack of containers, showers and latrines."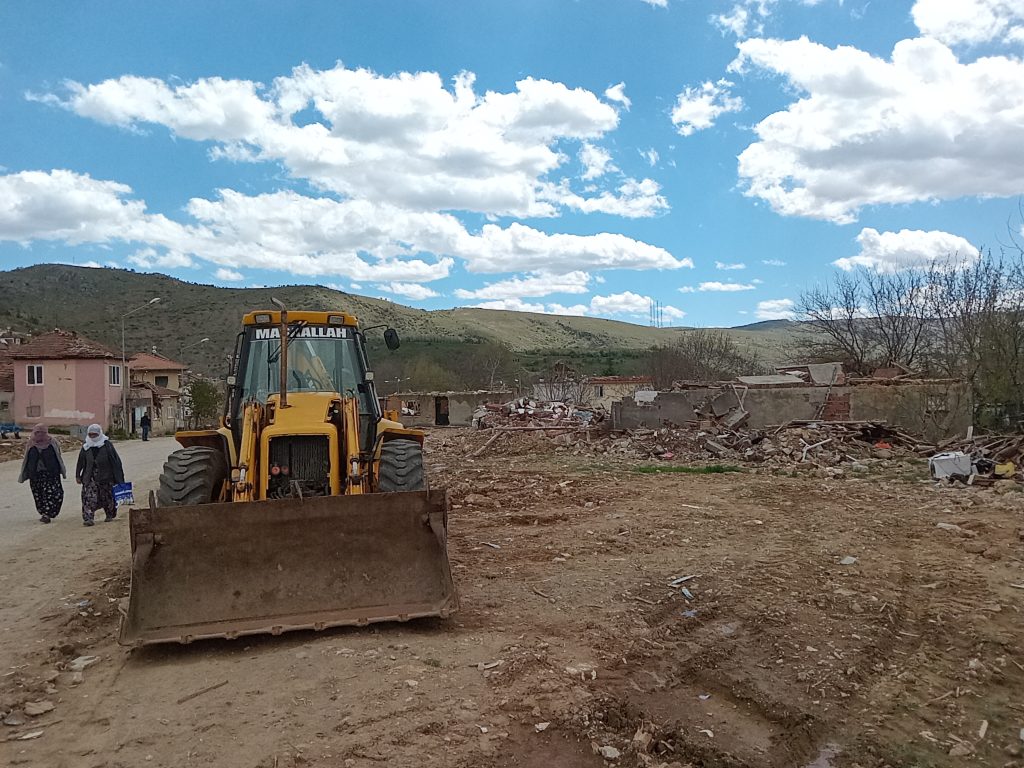 From water and

sanitation

,

to hospital donations:

MSF-supported Turkish NGOs

'

impact

 
MSF-supported teams were among the first to respond immediately to the needs of people living in the outskirts of the Hatay city center, finding their shelter in irregular camp settlements and close to their damaged homes.
Initially, the biggest issue was entering the camps, deploying the toilets and showers, and getting everything connected, because early on the supply chain was very challenging. The importance of water and sanitation services, in the first days, is in preserving the health of population, as there are many waterborne diseases, and the proper system in place is the easiest way to solve that.
Illustrating the acute as well as longer-term needs, Ferdi, Hatay resident now living in a tent with his family, shared his experience: "We [family] are going to take a shower in our relatives' house, and we feel embarrassed. You know, they welcome you for one, two, three days, and on the fourth day, they would say, 'please, do not come to my house anymore, go somewhere else'. This is one of the biggest problems now." 
In addition to the donation of an X-ray machine to a hospital in Kahramanmaraş, Turkish NGOs supported by MSF – together with other aid organisations – donated a water pump and water tanks to the once state-of-the-art but now damaged Hatay Training and Research Hospital. The hospital had to move its services to a field-tent hospital established in its courtyard: "Due to the unavailability of toilets and water supply within the initial 72 hours following the earthquakes, we had to find alternative ways to address these essential needs. However, once the donated blue water tanks arrived, the situation improved significantly […] and we were able to meet the toilet and bathroom needs more comfortably," said Selami, survivor, first response volunteer and medical technician at the hospital.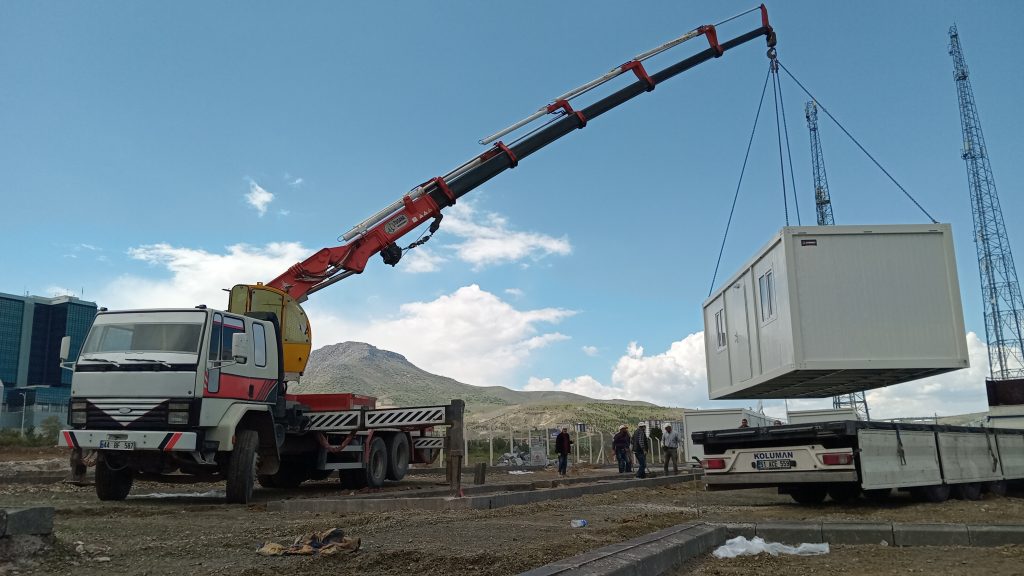 "

NEFES

"

centers

: A breath of fresh air for

all

 
This girl's [Meryem] relatives were rescued under the rubble, and then they were transferred to Adana, where surgeries were performed, and after month and a half, another surgery. Now they live in a tent, as you can see. They have no air conditioner, no refrigerator, and no electricity. It is very hot here. The situation is very bad.
As of the 4th of May, 650 thousand households – some 2,6 million people – still live in tents, while over 157 thousand people are accommodated in 85,500 containers.   
As a response, MSF provided technical and financial support to local NGOs, to build and establish three psychosocial and living centers – in Adıyaman, Malatya and Kahramanmaraş – called "NEFES".
These are a 'safe haven' in central locations, open to all people, especially to women and girls. Not only psychosocial support is offered, but also activities for children, as well as washing machines and showers. These centers also offer separate rooms for mothers with newborns so that they can breastfeed in peace.
"Nefes" is a well-known word in Turkish, and it describes well what these centers offer: the opportunity to take a deep "breath" while living the earthquakes' consequences. 
Hanen Çiftdoğan, Project Coordinator working for MSF-supported local NGO "Imece Inisiyatifi", describes the role of the "NEFES" psychosocial and living center in Adıyaman:
Given the number of people who are accommodated in tents and containers, there was a need for a warm and safe place, where the affected population could feel comfortable and access psycho-social support and other services. We created a space where psychologists and psychiatrists could also conduct individual sessions.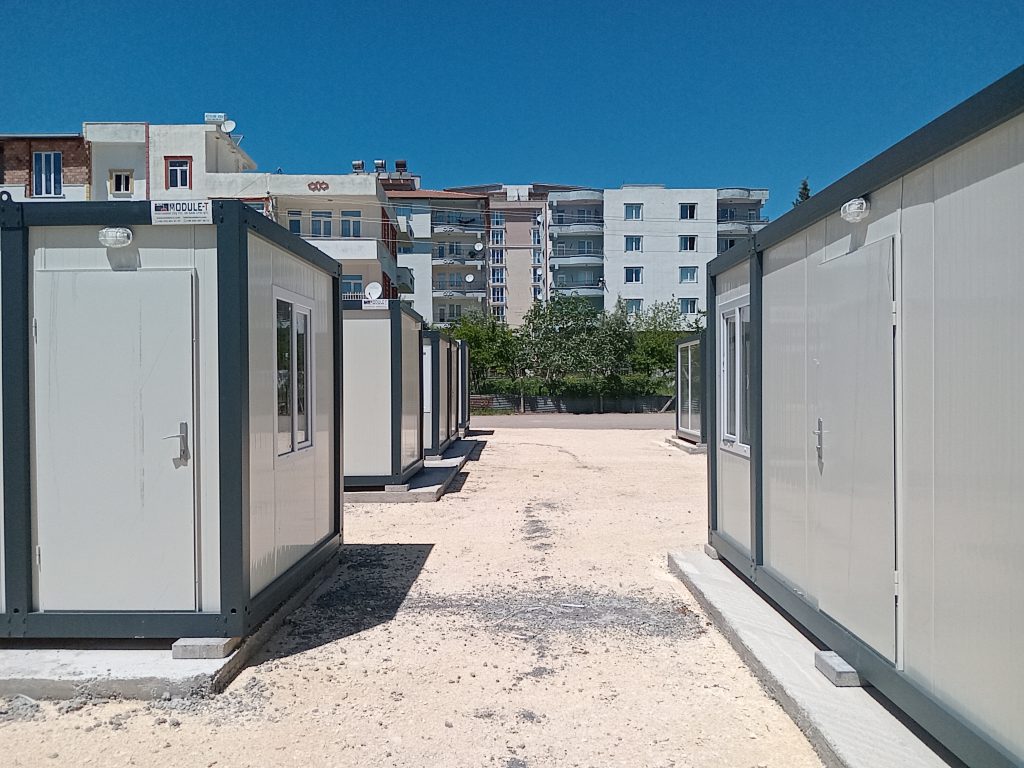 Of course, we [still] need psychological assistance. We lost lives. Family members, acquaintances. We've been through such a big event and for this reason, people need to return to their previous lives. This is what I want for myself at least.
All MSF relief activities in Türkiye are carried out by supporting local organisations, including: Imece Inisiyatifi, Yardım Konvoyu, Maya Vakfı and others. Since the early phase of the earthquakes response, these MSF-supported NGOs have been active in Adıyaman, Gaziantep, Hatay, Kahramanmaraş, Kilis, and Malatya provinces, delivering much needed aid and relief to the affected population.